A simple, effective, practical, hands on 12 month Group Business Success program for small to medium sized businesses
The MAUS Your Business Success Group Coaching program is not only facilitated by leaders in management consulting and business improvement it includes educational tools, software, videos, diagnostics and health checks as well as 12 months of structured business content.
The 12 major topics are tackled one by one on a monthly basis. Each month the business is immersed in a new hands on area designed to increase business success. Each session will last 2.5 hours and works best when you bring along an employee who will become the implementation champion.
The program of monthly "highly engaging" meetings will keep everyone accountable for their monthly performance and the strategies implemented over the previous month. With accountability embedded in the process we are on track to becoming a high performance team leading a high performance organisation.
MAUS Your Business Success Group Coaching program:
It's time to take your business to the next level!
With the tried and tested MAUS Your Business Success 12 month Group Coaching Program you will be able to utilise a program developed over the last 20 years, putting you in the best position for success. Addressing many areas within your business, this market leading business improvement package aims to involve you and your staff to help you achieve better business results, faster.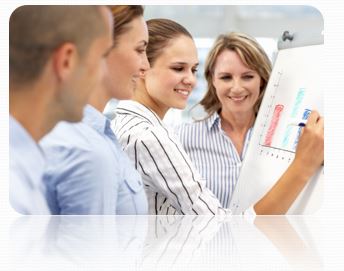 What the research shows
25% increase in revenue and double profits by embracing cloud software
Source: Exact and PB7 Research

Register below for the latest and best deals
Bookings are open for the latest world wide group program to commence later in 2019
The program comes with a 100% money back guarantee.